Welcome to the Thicket Property Owners Association (LTPOA) website. Laurel Thicket is comprised of three distinct neighborhoods and offers a community recreation center with cabana, swimming pool, tennis court and pickle ball court.  Questions or comments about this site can emailed to [email protected].

POOL OPENING
Inquiries have been made about the opening of the Laurel Thicket pool. Every effort is being made to open the pool as quickly as possible so that members of the community can enjoy it throughout the summer. The safety of our members is our primary goal. At this time the date of the opening is uncertain but be assured that work is progressing to implement enhanced cleaning and sanitation procedures. An announcement about the opening will be made on this site as well as via email. For questions contact [email protected]. Our thanks to everyone for their patience and understanding in these challenging times.

VOLUNTEERS NEEDED FOR BOARD OF DIRECTORS AND COMMITTEES  


Volunteers are urgently sought to fill vacancies on the Board of Directors as well as several of its committees. Board positions will be interim until elections are conducted at the time of the 2020 Annual Meeting in the fall. Committee chairs do not need to be members of the Board. Read the Letter from the LTPOA Board for details, or email [email protected] for additional information.


E-STICKER GATE APPLICATIONS


Need an E-Sticker for the Main (Front) Gate or the Cox Mill (North) Gate? Click the links below for your application. Payments can be made online. Also see the information related to the modified procedures for the E-Sticker application in compliance with COVID-19 guidelines.


WE NEED YOUR CONTACT INFORMATION! 


It is extremely important that all members of the Association REGISTER!. This registration is essential for emergency notifications as well as exciting community events and news. You may specify if you want your phone number and email address included in the Resident Directory.

NEW RESIDENTS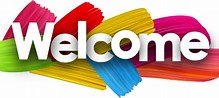 T

he LTPOA extends a welcome to all new residents. The Association's Greeter reaches out to new residents to acquaint them with the community, and provides a welcome packet of useful information.  The Greeter's contact information is
[email protected]
.  
For Recorded Messages Regarding Current Emergency Conditions Call 919-499-2744

FOLLOW US ON FACEBOOK!